Thinking about a new kitchen? Once you have a budget in mind, it's hard to choose layouts, color schemes and fixtures. We have compiled a gallery of great features some of our clients have included in their kitchen remodels. Check them out below.
1.Bar Islands have it all. This bar area turned out to be an additional seating area: great for a gathering, working, and eating place in this kitchen. Notice, a room opening was created nearby for a nice flow.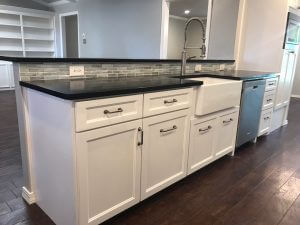 2. An under-mounted apron sink, beautiful and functional, allows for an easy to clean counter-top surface. A pull-out drawer was also added to store and access unsightly items easily.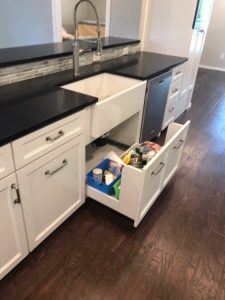 3. Remove Fir Down above smaller cabinets and create modern taller cabinets!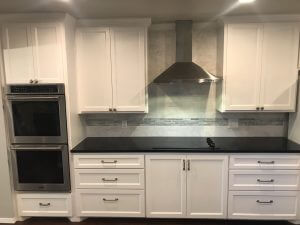 4.Kitchen pull-out drawers keep what you can't see organized, the pull-out drawers installed under the cook-top help keep everything contained and easy to access.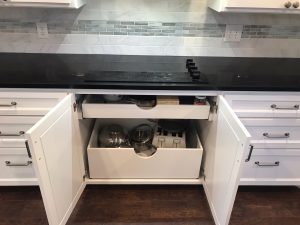 5. Make use of vertical space. If you want more counter space in your kitchen, but would also like a bar area, consider a china hutch. This curio area has plenty of space to work or set out a buffet-style meal.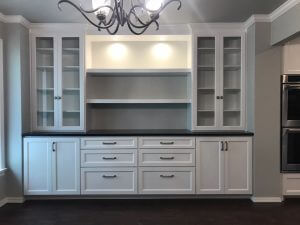 6. Closed off  rooms can become open concept by removing walls and installing beams. This kitchen was opened into a family room. New doorways were created into other rooms as well.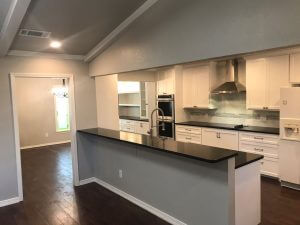 No matter how big (or small) your vision, we will help guide you through the design and renovation process.
See something you like? Give us a call and we'll get you started on your way to your dream kitchen.